Airplane Rental. Made Easy.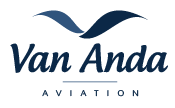 Welcome to the Sunshine State, where general aviation is in abundance and boasting an average of 237 sunny days a year. No other location on earth provides pilots, both private and commercial, with so many choices and experiences. Whether you're looking to fly down to the Florida Keys, for a couple's getaway, or take a short hop to a local airport diner for your hundred-dollar burger. The choices are endless in the state of Florida. We offer the best most flexible way to enjoy aviation at several airports in the state of Florida. Whether you're a local pilot or visiting from out of state or even country, we do not prioritize flights for training as we are a dedicated fleet rental service, not a flight school. We even have flexible multi-day rental options that you won't find anywhere else. Think of us as a flying club but without the monthly dues.
We offer a wide array of aircraft including the popular Cessna 172R, the low winged piper cherokee, and a Technically Advanced Cessna 182S equipped with dual Garmin GI275s and a Garmin GFC-500 digital autopilot. All of our airplanes are IFR equipped and certified and have ADS-B in and out compatible with ForeFlight. We've based our planes at some of the most popular and convenient airports around the state including Orlando Executive Airport, Orlando Apopka Airport, Kissimmee Gateway Airport, Merritt Island Airport and Albert Whitted in St. Petersburg. Our base spans from the east coast to the glorious gulf coast and one checkout gives you access to everything. Several factors help Van Anda Aviation stand out from the competition, including a dedicated maintenance facility located at Orlando North Airpark. All of the maintenance is on us we ensure annual inspections 100 hour inspections and any squawks are addressed thoroughly and efficiently.
Fully inclusive no-nonsense pricing. Not only are our rates extremely competitive, but the price you see is the price you pay. So there are no hidden surprises at the end of your rental period. A dedicated reservation system and time card, all of the rental logistics are done in the cloud, so it's easy to book one of our planes after your initial checkout. Simply log on to our website choose the plane you wish to fly, book the date and time, and that's it. Then you can simply arrive at the airport, collect your keys from the FBO and head over to start your pre-flight. The time card is all online easily accessible on any smartphone, with no paperwork to complete. Even live up-to-date swaps are available to view at any time. Professional and friendly team members consider our team, your team. There's no better choice than than Van Anda Aviation. Give us a call or email us today we look forward to assisting you in taking to the sunny skies, real soon.