KORL 030553Z AUTO 02004KT 10SM SCT047 19/16 A3030 RMK AO2 SLP264 T01890156 10222 20172 56012
ORLANDO EXECUTIVE
AIRPORT
Van Anda Aviation and Atlantic Aviation (KORL) have partnered together to provide remarkable experience for our clients with several amenities to use at their leisure.The staff at Atlantic Aviation pride themselves on excellent customer service by making all of their guests feel welcomed.The facility offers free internet and public computer access as well as a complimentary bottled water and coffee.They also offer both full service and self-serve fueling options.
Atlantic Aviation has operational hours but our clients are able to access the ramp and airplanes at any time. The staff just ask that after hours arrangements are made approximately 48 hours in advance. With this partnership, Van Anda Aviation strives to offer the best experience to their valued customers.
The keys to our airplanes at this location are stored at the front desk, just ask one of the friendly staff members for assistance.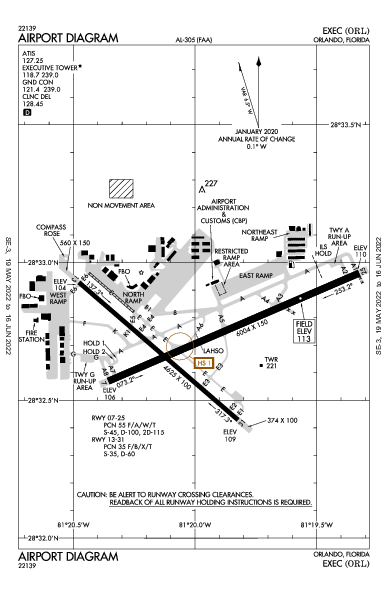 Airport Information
Airport Runways
Runway 03/31
FBOs
Sheltair Aviation Services
Fuel
Full Service (100LL, Jet-A)